Gilson Brown Elementary School (PK-2) School Supply Drive
School resumed August 18, 2023!  Resurrection Lutheran will continue our long tradition of partnering with our neighborhood elementary school.  Supplies are needed throughout the school year.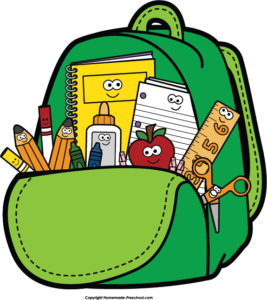 1. Backpack/book bag- no rolling backpacks
2. #2 sharpened pencils
3. Glue sticks
4. Bottled white glue- no gel or glitter glue
5. 24 count Crayola crayons
6. Blunt tip scissors, Fiskars preferred.
7. Family size tissues boxes
8. Botte hand sanitizer
9. Tub-style box wet wipes
10. 8-10ct. washable markers, Crayola preferred
11. Dry erase markers
12. 1 foot ruler with centimeters
13. Yellow highlighters
14. Colored pencils.
15. Wide-ruled spiral notebooks
16. Three-prong pocket folders, solid colors
17. Large pink erasers
18. Clorox Wipes