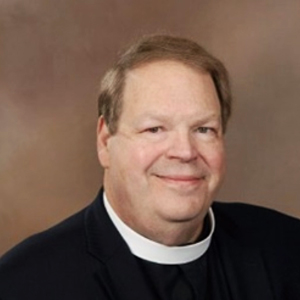 The Rev. Dr. Len Hoffmann (Pastor Len)
A Message from The Rev. Dr. Len Hoffmann (Pastor Len)…
It is with great joy that I have been given the opportunity to serve Resurrection Lutheran Church as pastor for the next two years. I am grateful to Bishop Roth for his confidence and to the congregation council for agreeing to welcome me.
In the past six years, I have served as interim pastor for several Northern Illinois Synod and Grand Canyon Synod congregations. Recently serving Our Savior's Lutheran Church in Rockford, IL, and Our Saviour's Lutheran Church in Tucson, AZ.
I have had the great opportunity to serve in a variety of settings as a capital campaign consultant, currently consulting with the Grand Canyon Synod on their Growing Generosity appeal. In addition to being an associate pastor, solo pastor, and senior pastor, I served as Vice President for Development at Wartburg Theological Seminary, Associate Director for the ELCA Foundation, and Executive Director and Vice President for advancement for Lutheran Social Services New England.
My education includes a Doctor of Ministry degree, with a concentration in leadership and stewardship, from Luther Seminary, and a Master of Divinity degree from Christ Seminary (now Lutheran School of Theology at Chicago), with a focus on education, administration, and communication. I am a member of the Association of Lutheran Development Executives, the Interim Ministry Association of the ELCA and the Interim Ministry Network.
In March of 2022, I will be married for 50 years to my wife, Cathy. We have a daughter, Bethany Hoffmann, who is an Immigration Attorney at Hoffmann Immigration Law, LLC in Rockford, IL.