Below, you will find insightful news from our Social Ministry Team
on ways to support our Community via donations, volunteering and more.

If you wish to become a member of our Social Ministry Team, please contact Sharon Groh at 404-432-3942 (text or call)
See our Events Page & Home Page for additional activities taking place at Resurrection Lutheran.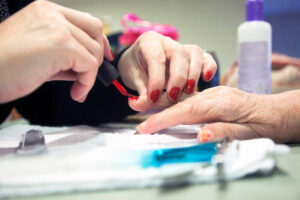 Graceful Nails at Evergreen Place
Most residents of this facility experience various stages of memory loss and/or significant physical health limitations. Tender touch and sense of style are perhaps most meaningful to seniors who have the life experience to truly appreciate nail services. Elderly residents have likely outlived their spouses and lack enjoyable human interaction in their day-to-day schedules. Volunteers will provide conversation, basic nail painting and hand massages to residents. This monthly Senior Ministry began in April. More volunteers are welcome to join in. The number of participants will depend upon available volunteers. A Sign-Up sheet for volunteers and requested supplies is hanging on the bulletin board in the hallway.
Next date for Graceful Nails will be
Saturday, Sept. 23, 1:45

at Evergreen Place located at 100 Glenhaven Drive, Alton, IL
Oasis Center Collections
Oasis Women's Center in Alton is a shelter for domestic violence victims.  Staff provide on-site emergency shelter, counseling, and support services, including a 24-hour hotline (888) 244-1978.  Staff expressed deep gratitude for the plentiful donations delivered the week of August 20th.  COVID is once again limiting volunteer assistance at the Center although the number of persons seeking help remains high.  Wishlist items are the same as in any home and get "used up" quickly.
Standard Size Pillows
Body Soap for Men and Women
Deodorant
Shampoo and Conditioner
 Cleaning Products
Paper Towels
Toilet Paper
Kleenex
Toothpaste
Liquid Laundry Soap
Diapers – Size 4 and Size 6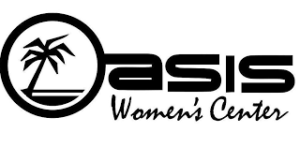 You are invited to join our Social Ministry Team in assisting students at Lewis and Clark College Student Government Association Hygiene Closet. The mission of the Hygiene Closet is to provide free common hygiene products to students who need them throughout the year.
Items Needed: 
Soaps
Shampoos
Body Washes
Toothbrushes and Toothpaste
Tampons and Pads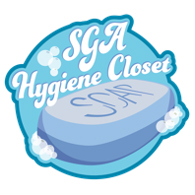 Child Care Products:
Diapers
Baby Wipes
Hand Sanitizers and Lotions
Household Products:
Laundry Detergent
Toilet Paper
Paper Towels