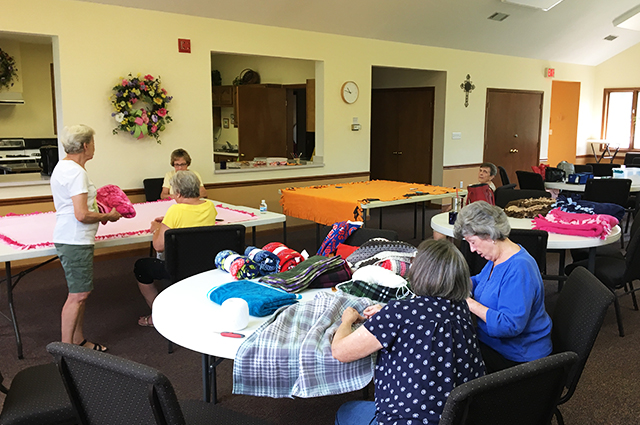 Prayer Shawl Ministry
The Prayer Shawl Ministry at Resurrection welcomes anyone who wishes to join this team of givers. Opportunities are available for new members to learn the styles and techniques of making prayer shawls. To join the team, please contact Sherry Wyatt or Ruth Wolter .
Love Thy Neighbor
Prayer shawls and lap robes are available for anyone in need of some comfort and love during a critical time in their lives. If you are aware of someone who could use a caring gesture, contact Sherry Wyatt at the early service or Ruth Wolter at the late service.
Sherry Wyatt 618-600-2182
Ruth Wolter 618-433-1469
Your Labor of Love
Projects are available for knitters and crocheters.